RHH / RHW-2 / USE Cable
Overhead Transmission Line, Electrical Contractor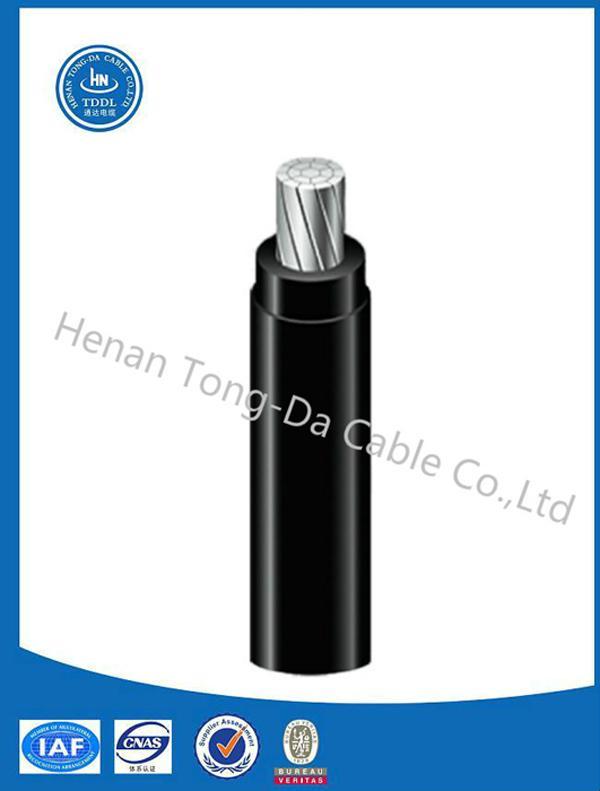 Applications
The RHH/RHW-2/USE cable is suitable for commercial and industrial application. It can be installed indoors and outdoors in both dry and wet places, such as cable conduit, underground pipeline, and some others. In addition, this heat resistant cable supports overhead installation and direct burial installation.
With the rated voltage of 600V, the RHH/RHW-2/USE cable is produced in compliance with NEC standard. Therefore, it can be used for continuous operation, emergency overload conditions, and short circuit conditions, with the maximum temperature of 90℃, 130℃, and 250℃, respectively.
Constructions
Stranded AA-8000 aluminum alloy conductor
Black cross-linked polyethylene (XLP) insulation sheath with good resistance to abrasion, moisture, heat and sunlight.
Standard
The RHH/RHW-2/USE cable is strictly produced according to UL Standard 44 (RHH or RHW-2) and UL Standard 854 (USE-2). In addition, the power cable conforms to Federal Specification A-A-59544 and the requirement specified in NEC.
Installation
For high efficiency, the single conductor cable can be paralleled or multiplexed. Meanwhile, pre-installation in conduit is also available.
Specifications of RHH/RHW-2/USE Cable
Conductor Size (AWG or kcmil)
Insulation Sheath Thickness (mils)
Nominal O.D.(mils)
Allowable Ampacity * (Amps)
Approximate Net Weight Per 1000ft (lbs)
60℃
75℃
90℃
8
60
257
30
40
45
36
6
60
292
40
50
60
49
4
60
336
55
65
75
65
2
60
391
75
90
100
94
1
80
462
85
100
115
126
1/0
80
499
100
120
135
151
2/0
80
539
115
135
150
182
3/0
80
586
130
155
175
221
4/0
80
638
150
180
205
269
250
95
713
170
205
230
326
300
95
763
190
230
255
381
350
95
809
210
250
280
435
400
95
852
225
270
305
488
500
95
929
260
310
350
595
700
110
1100
310
375
420
829
750
110
1131
320
385
435
881
1000
110
1283
375
445
500
1145