XHHW-2 Cable
Wire and Cable, Overhead Transmission Line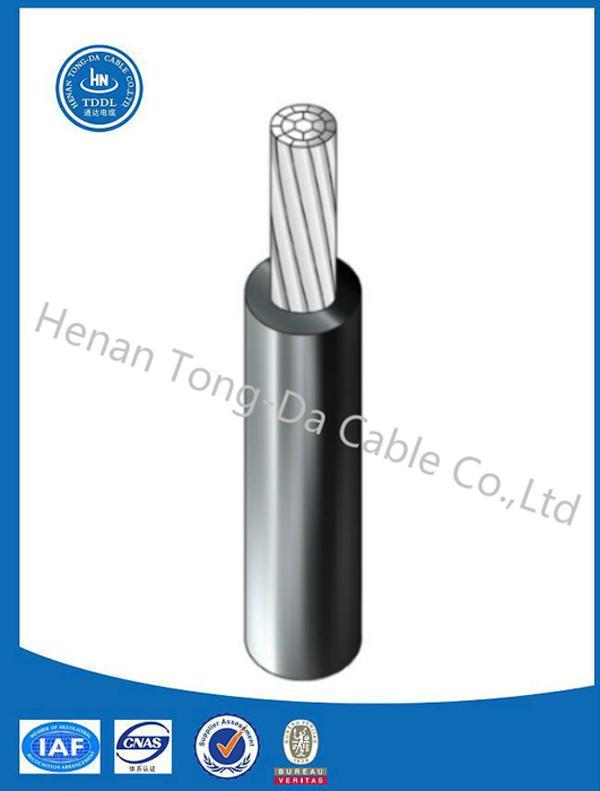 Application
The XHHW-2 cable is extensively used in cable trench or cable conduit specified in the National Electric Code as the service conductor, feeder or branch line. Suitable for indoor and outdoor as well as commercial and industrial applications, the electric cable supports multiple installation methods in wet or dry locations, such as overhead cable installation, direct burial installation, or installation in underground conduit.
Conforming to NEC standard, the XHHW-2 cable is quite safe for continuous operation, emergency overload conditions, and short circuit condition, with the maximum temperature of 90℃, 130℃, and 250℃, respectively. The voltage shall be 600V or less.
Construction
Taking AA-8000 aluminum alloy as the conductor, the direct burial cable comes with compact strands. The black cross-linked polyethylene has good resistance to abrasion, moisture, and heat. The cable meets AWG 2 or higher standards, and black colour cables come with optimal sunlight resistance.
Standards
The power cable is produced according to the requirement specified in UL Standard 44, Federal Specification A-A-59544, and NEC standard.
Also, it meets and exceeds the requirement of ICEAS-95-658 (NEMA WC 70).
The testing frequency for our range of non-shielded 0-2kV cable complies with UL standard.
Specifications of XHHW-2 Cable
Conductor Size (AWG/kcmil)
Insulation Sheath Thickness (mils)
Nominal O.D.(mils)
Allowable Ampacity
Approximate Net Weight Per 1000ft (lbs)
60℃
75℃
90℃
8
45
227
30
40
45
30
6
45
262
40
50
60
42
4
45
306
55
65
75
58
2
45
361
75
90
100
86
1
55
412
85
100
115
108
1/0
55
449
100
120
135
132
2/0
55
489
115
135
150
161
3/0
55
536
130
155
175
200
4/0
55
588
150
180
205
247
250
65
653
170
205
230
296
300
65
703
190
230
255
349
350
65
749
210
250
280
401
400
65
792
225
270
305
452
500
65
869
260
310
350
556
600
80
976
285
340
385
679
700
80
1040
310
375
420
782
750
80
1071
320
385
435
833
1000
80
1223
375
445
500
1090